Canonbury Masonic International Conference: Freemasonry and Empire (London, October 2011)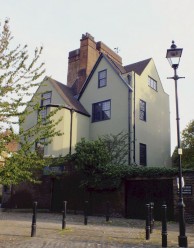 The field of Empire and post-colonial studies has received a good deal of attention in recent years. However, with the notable exception of Jessica Harland-Jacobs pioneering study, Builders of Empire, Freemasonry and British Imperialism, 1717-1927 (The University of North Carolina Press, 2007), an important aspect of associational life in this field – the study of freemasonry – has not received the attention that it deserves.
This two-day event included keynote lectures by Dr Jessica Harland-Jacobs, Associate Professor at the University of Florida, Professor Cécile Revauger, University of Bordeaux III, Professor Andrew Prescott, Kings College London, Dr Jim Daniel, former Grand Secretary of the United Grand Lodge of England. The conference organizer was Matthew Scanlan.