THOMAS W. JACKSON
Past Executive Secretary & Honorary President, World Conference of the Grand Lodges
Honorary Grand Master ad vitam, National Grand Lodge of Romania
Honorary Director, MASONIC FORUM Magazine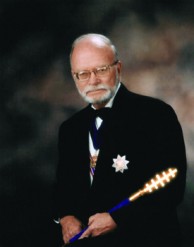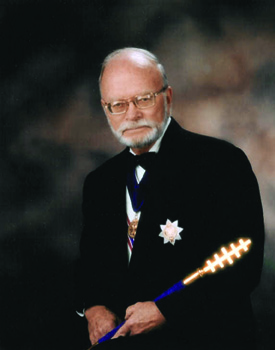 Dear Brother Claudiu,
When I became a Freemason 52 years ago and when I became Grand Secretary 34 years ago, it was strictly prohibited to even have a photograph taken during the Grand Lodge session or during subordinate Lodge meetings.
Over the last 20 years I have been in many Grand Lodges in which photographs were constantly taken and published. There are Grand Lodges that have had video recordings of Masonic ritual shown on public television.
It is quite evident to me that there has been a change in our leaderships interpretation of Masonic protocols.
I have not resisted nor objected to these changes since it is not in my purview to do so. It is simply a liberalization from what we used to be.
Perhaps there should be a study done of every Grand Lodge involved in this change of protocol.
I have expressed a number of times and continue to do so; I think the Masonic Forum magazine, is one of the best produced in the world today.
Fraternal Regards,
Tom Jackson