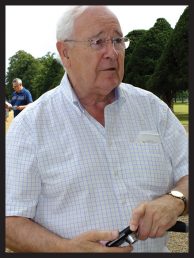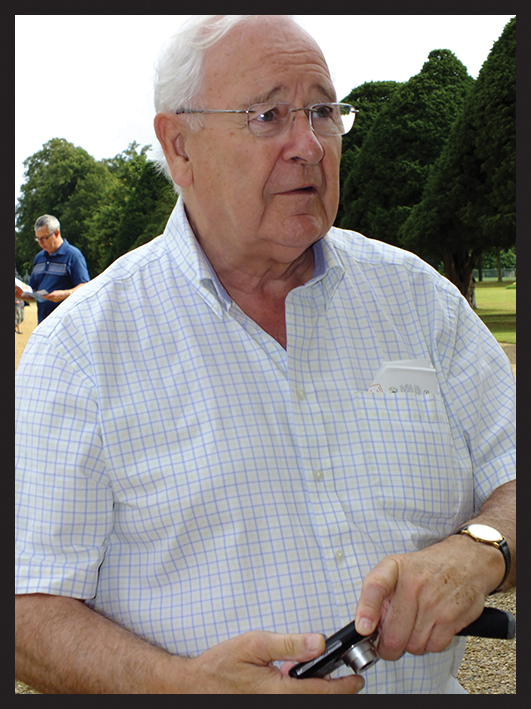 I met Stuart Robinson in 2010, when I took the oath – as an English freemason – in a small temple in Wells Cathedral. I had, at that time, only 13 years of freemasonry, and Stuart almost 50 years.
Stuart offered to take me by car to London, where I had planned a few days of vacation. On the way we stopped to visit Stonehenge.
He told me that he knew Romania, being member of the team that mapped Romania and Bulgaria. Stuart worked as Intelligence officer in Royal Air Force.
In 2012 I invited him to Romania, for a masonic symposium and a lodge meeting at the Hunedoara Castle. He made an absolutely impressive gesture, giving his 50-year-old masonry pin to the worshipful master of that lodge, asking him to give it away, when he will finish his term as WM. Stuart Robinson had received this pin from his Provincial Grand Master when they celebrated him for half a century within English freemasonry.
Since then he has made few masonic visits to Romania, with Internet Lodge No. 9659 within UGLE.
Beginning my masonic life in England, I met Stuart several times a year. We became friends. A friend of mine, a friend of my family. He was a very special, generous, polyglot, educated man. A real freemason.
Stuart passed away on Tuesday 10th December 2019, having been admitted on Saturday 7th December to hospital.
Rest in peace, Stuart!
(Claudiu Ionescu)