RÜDIGER TEMPLIN
Past Grand Master, Vereinigte Großlogen von Deutschland
Honorary Grand Master ad vitam, National Grand Lodge of Romania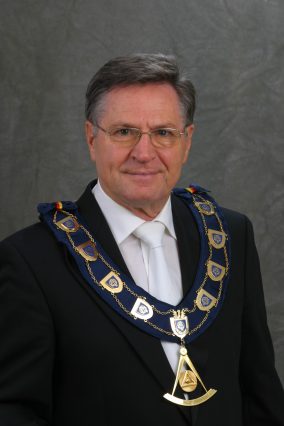 Tom's loss is a great one, because Tom was a worldwide accepted figure of Freemasonry – in Brazil they even presented a masonic stamp with a picture of Tom – and he was also a powerful supporter of Eastern European Masonic development.
Over the course of 13 years he organized and led the World Conferences of Regular Masonic Grand Lodges, in harmony with Freemasons from all continents.
His view about strengthening the movement in Latin America, Africa and Europe – especially in the East – has always influenced this process.
Now we understand that he has passed away – he has taken the road that all of us must take at some point.
He was a very close friend and Brother over the years and I will always miss him!