CLAUDIU IONESCU
talking to
Potentate, EMIRAT Shrine Temple, Europe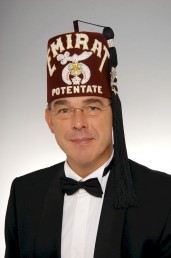 Please, make a short history of Shrine in USA.
It all started in Manhattan at the Knickerbocker Cottage on Sixth Avenue in New York City in 1870 when some members of what's considered the world's oldest fraternity – Masonry – were hanging out at their favorite tavern. They felt that Masonry, which traces its roots to stonemasons and craftsmen of the Middle Ages, was a tad too focused on ritual. These guys wanted a fraternity that stressed fun and fellowship.
Two of those gentlemen – Walter M Fleming, M.D., and Billy Florence, an actor – took that idea and ran with it. Billy Florence had been on tour in France and came up with the idea for a Near Eastern-themed party after attending a party thrown by an Arabian diplomat. Fleming added the structure, drafting the fraternity's name, initiation rites, rituals and rules. Together, Fleming and Florence designed the fraternity's emblem, devised a salutation and determined that the red fez with the black tassel would be the group's official headgear.
The first meeting of Mecca Shriners, the first temple (chapter) established in the United States, was held September 26, 1872
Shriners International is a fraternity based on fun, fellowship and the Masonic principles of brotherly love, truth and relief. Shriners are committed to being the premier fraternal organization for men of good character, providing attractive, quality programs and services for its members, their families and their friends in a spirit of fun, fellowship and social camaraderie and serving mankind through the resources of its philanthropy, Shriners Hospitals for Children®.
When and how Shrinedom came into Europe?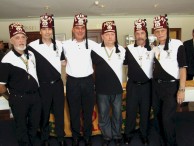 While traveling in Europe Noble Englehardt P.P. of Aahmes Temple, Oakland, CA conceived the idea with several Nobles who were serving in Europe to create a Shriner organization in Europe. Upon his return he presented the idea to the Aahmes Divan who later secured the sanction from the Imperial. The first European Shrine Ceremonial was held on 8 August, 1953 in Wiesbaden with Novices being flown in from all over Europe and Saudi Arabia. For the period 1953-1962 the ESC created 1,200 Nobles. In 1984 Aahmes Temple had gained 2,376 new members, Moslah 2,043 and Medinah 132 for a total of 4,551 new Shriners. The European Shrine Club has experienced unusual growth during the past forty-nine years of existence and as of today created over 7,000 Nobles.
 Tell us about EMIRAT Temple. How many Shriners we have now in Europe?
On 3 July 2009 Emirat's request for dispensation of a charter on behalf of 370 resident European Shriners was presented but the application was not approved by the voting delegates and we had to reapply in Toronto one year later. With the positive vote of the Jurisdictional Lines Committee and the Committee on Charters and Dispensation there was sufficient support from the Global Nobility to grant Emirat Temple a charter under dispensation.
The final count down on a long three year journey in obtaining "charter status" came to an end during the 137th Imperial Session in Denver, Colorado in July 2011. The proposal to open the 194th Temple in Shrine history was listed as call #17 on the official agenda and approved. Around 10am on Independence Day, July 4th 2011, a thunderous applause of over a thousand Nobles in the Denver Convention Hall assembled followed and the Emirat delegation was asked to come forward to receive their long awaited charter.
Accompanied by Nobles Gerhard W. Severin, John C. Harris, Robert Cuestas, Heinz Kolb, Bill Farley, and Frank Garbelmann, I went on the Stage to receive the charter. At the same time Emirat Legion of Honor received an UD Charter from the President of International Association Legions of Honor Noble Anthony S. "Tony" Murray which will become a permanent charter in February 2012 during their Annual meeting.
For the Shriners parade that afternoon Emirat marched in the parade proudly displaying our temple flag, the national flag of Germany along with the European flag. Emirat received much applause and well wishes for the future from many of the spectators and the Nobility.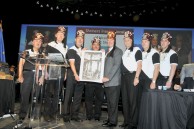 What do you intend to do, as Illustrious Potentate of EMIRAT Temple? What expectations do you have?
First of all, European Shriners are enthusiastic about being the 194th Temple in Shrine history and I would want to bring this enthusiasm as much as possible into the whole European Masonic family to create a continuous support for our case. And I would do my utmost for all masons to understand, that our philanthropy to support children with love, great ideas and our money is the best freemasonry has brought to life.
What now comes is hard work. Emirat is a reality and so has to become our work as a Temple: consistent, professional and with passion to support children in need.
We need to establish a routine and regular work in the Clubs to become attractive for Master Masons from the blue lodges. We have to become creative for recruiting new members and support the Clubs in the local membership development. There has to be a strong core team for developing our donor relationships in order to create a stable source of financial support. We need to create a culture of becoming active in units.
Above all we have to build a vision on how to support our "Shriners Hospitals for Children®." in combination with local support for other charities, which best help kids in need.
I expect active Nobles to start our donor development and membership programs.
Do you believe that European mentality embraces in the same way, as the American one, the philantrophy?
That is an interesting question and often ask. My strict forward answer would be a clear "YES". I would not for a second believe that there is anybody earth different in mentality when it comes to helping kids.  At the session in Denver, Imperial Sir Maxwell gave an interesting statement, saying: "A child in need will always lead us." I honestly cannot see that there would be something differentiating European and American Masons. And if you look into the various European countries where Nobles are member of our Temple you would come to the same conclusion.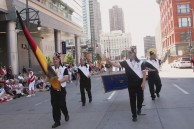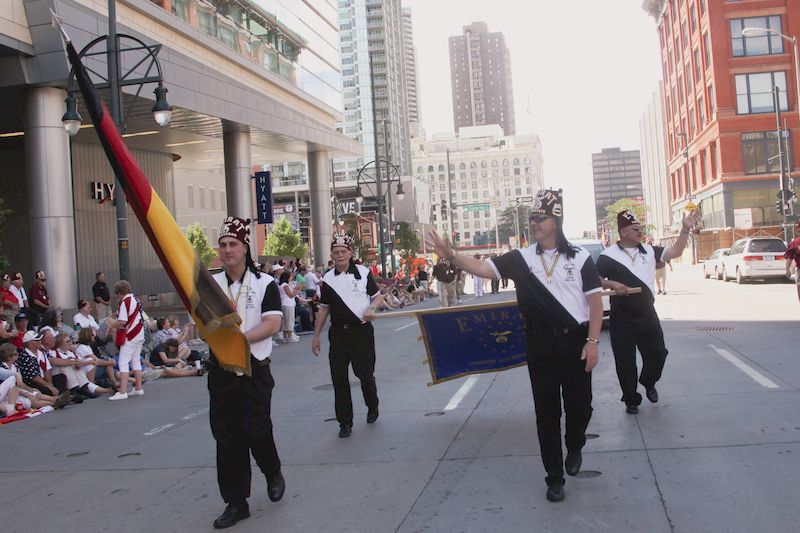 What we need to adopt in Europe, is certainly how we communicate our philanthropy. We need to learn what all other Temples elsewhere learnt: how can we combine our fraternity with fun, how can we involve our Ladies in all we do; how can we establish support to our "Shriners Hospitals for Children®" in parallel with local support to children next to our Temple door.
 What about Shrine in Romania? A short history of the relations. I have to say I am the very first Romanian Mason initiated into Shrine.
Three years ago I have been first time with Nobles in Romania. That was a very impressive visit. The dedication of the Nobles I met, the ideas on how to make our fraternity alive, the willingness to overcome obstacles and the phantasy to localize support for children in need was tremendous.
Congratulations to you for being the first Noble in Romania, I didn't know this. Certainly always something to remember, right? I do hope there will be many, many more new Nobles in Romania and how great would it be if I could congratulate a Romanian Noble to become Potentate of the first ever Romanian Temple?