OSCAR DE ALFONSO ORTEGA
Grand Master, Grand Lodge of Spain
Honorary Grand Master, National Grand Lodge of Romania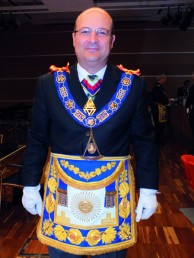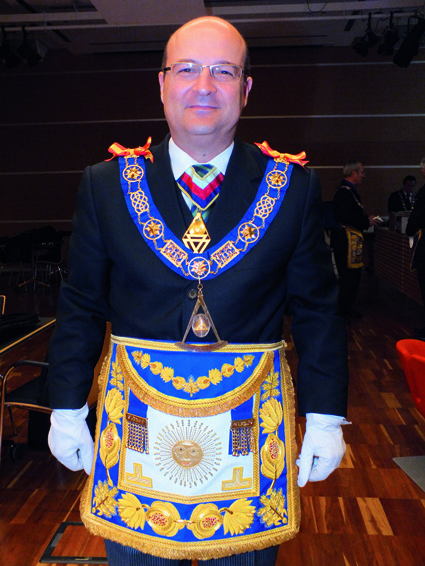 My opinion of Masonic Forum magazine is absolutely excellent. The articles, the design of the magazine is beautiful. It is – we can realize that it has been worked perfectly. I'm certainly sure there is not only one person behind; there is a team of persons behind of that project.
In the Grand Lodge of Spain, we always try to copy the good things of the other Grand Lodges and Masonic Forum is one of these good things. I want to make such a Forum in Spain, such a magazine. We are going to copy exactly the same: we are going to write it in Spanish as it is in Romanian, the Masonic Forum, with a translation into English. And in Spain, this is much more important, because 40% of the membership of the Grand Lodge, they have British origins – Spanish masons, 100%, of course.
And every time we receive in the Grand Lodge of Spain the Masonic Forum, I am very proud to read it and I always look – if there is a picture of me, in order to scan it, to keep it in my computer, for the future, so my daughter will see – oh, my God, this is my father!
And I think, really, it is not easy, it is a very difficult task, certainly sure, and the outcome of this work is absolutely marvelous and we must recognize this. It is the example for the others. The National Lodge of Romania is always leading Freemasonry, not only in Eastern Europe, I think in the whole Europe. And why then this? Because of many reasons. And Masonic Forum is one of these reasons. I really would be very proud if we could copy it at least a little beat, as it is in Romania.
I think the idea is fantastic. To have this tool of communication to the Brethren regarding what happens not only in the Grand Lodge, but in the rest of the world, as well, with the participation of different authors, different people who write articles – from England, Germany, Italy, Spain etc.