CLAUDIU IONESCU
Founder & Director, MASONIC FORUM Magazine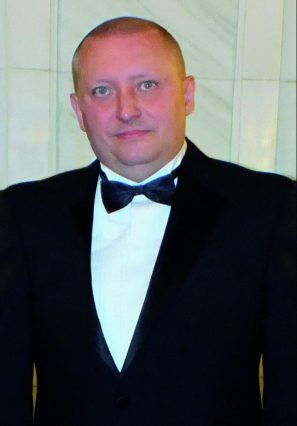 I think there are two major things to be gained from belonging to Freemasonry: you meet people you might otherwise never have met and, just as importantly, Freemasonry is a school to learn from. It's up to you if you want to become better. Freemasonry is not about honours and glory. I dare to say that anyone who expects that does not deserve to be a Mason, being only an uninitiable initiate, as someone said. Free­masonry is work, first and foremost, with yourself. I am an optimist. The history of ­hundreds of years proves that speculative Freemasonry has an internal system of self-preservation, self‑cleaning, which has helped it to survive. We all know that the Gospel of John tells us, "the light shines in the darkness and the darkness has not overcome it". So mote it be!
MASONIC FORUM fulfils its assumed mission to present the diversity and, at the same time, the unity of the concept of Freemasonry. ­Thomas ­Jackson said that Freemasonry is different in Western Europe than in the former communist bloc countries. Freemasonry in North America is different from that in South America. ­Although the basic principles are the same! As a Freemason who belongs to several regular Grand ­Lodges around the Globe, I have observed this too. Because I have always been concerned with comparative study, I have always asked interviewees which form of Freemasonry they think is closer to what it should be.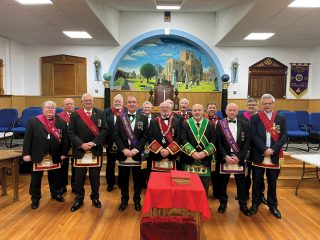 Every trip to my lodge in Scotland is a joy coupled with the discovery of wonderful places with close Masonic connections, thanks to my brethren and friends in Hope of Kurrachee. In this issue of MASONIC FORUM Magazine we present a photo report from Torphichen Preceptory, a building dating from the time of David I in 1140. ­Torphichen Preceptory was the headquarters of the Knights Hospitaller of Scotland, the local base of operations for the Order's work, which included sheltering and protecting pilgrims ­visiting the Holy Land.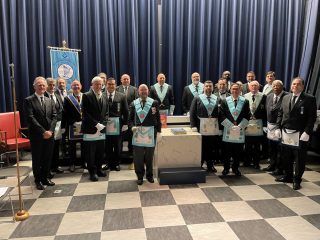 Concord Lodge in Rotterdam recently celebrated the 70th anniversary from the initiation of one of our brethren. Exciting! Naturally, in this issue of the magazine we mark this exceptional anniversary. "Brother Arnold Daane is no longer able to come to the lodge, he is 96 years old. But the lodge can go to him" – as Brother Anne Brouwer says at the end of his article. This is Freemasonry!
This issue of the magazine includes an interview with the Grand Master of the Grand Lodge of Argentina to mark the 165th anniversary of Freemasonry in this South American country.
We wanted to mark a special moment in the life of one of our Illustrious Brethren, Acad. Prof. Dr. Irinel Popescu, who turned 70 years old, through an interview that he did us the honour to grant us. Irinel Popescu is a landmark in liver transplant medicine and robotic surgery.
*****
I am particularly honoured to have been appointed Officer for the next Masonic year, both in my English Lodge (as Junior Deacon) and in my Scottish Lodge (as Bible Bearer).
The Masonic Forum Magazine is doing its best to restore and preserve the Masonic ­spirit. So I invite you to read us!
The interviews are also published on our YouTube channel: https://youtube.com/c/masonicforum