GUSTAVO RAFFI
Immediate Past Grand Master, Grande Oriente d'Italia;
Honorary Grand Master ad vitam, National Grand Lodge of Romania;
Honorary Director, MASONIC FORUM Magazine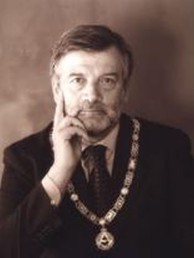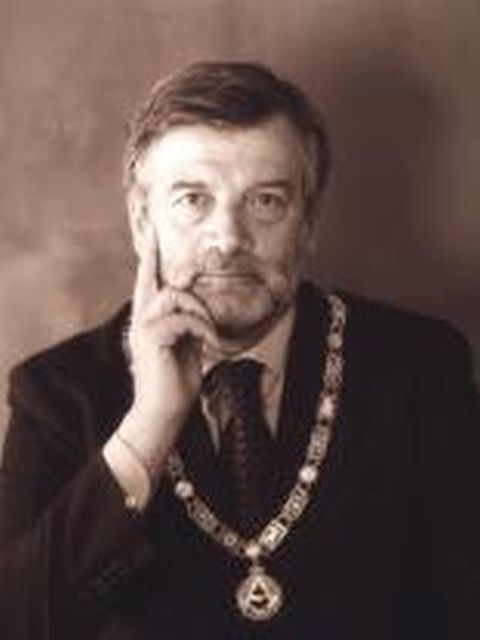 Among the different Masonic reviews, Masonic Forum represents a free space of dialogue among the leading figures of European Freemasonry, who can take part in the discussion, on the different aspects of Freemasonry in our Countries.
These pages, during these years, have hosted many interesting remarks on histories and experiences of the Grand Lodges, many studies on ritual and symbolic aspects, and many cultural in-depth examinations on the different elements of our Tradition. And, in particular, have given all of us the opportunity to express our ideas and to confront each other on the role of Freemasonry in the contemporary society.
This one is, according to me, Masonic Forum's more relevant aspect, that characterizes it among the others similar reviews published by the Grand Lodges: the opening to the different voices of the Freemasons of the other Countries.
I do not think that it is by coincidence, that this great opening has been made by a Freemasonry that, from the heart of Europe, returning back to its roots, wants to play a prominent role in the society.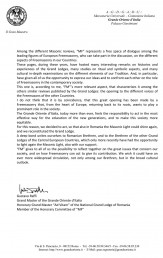 The Grande Oriente d'Italia, today more than ever, feels the responsibility to act in the most effective way for the education of the new generations, and to make this society more equitable.
For this reason, we decided to act, so that also in Romania the Masonic Light could shine again, and we recon­stituted the Grand Lodge.
A deep bond unites ourselves to Romanian Brethren, and to the Brethren of the other Grand Lodges of the Central European Countries, which only more recently have had the opportunity to light again the Masonic Light, also with our support.
Masonic Forum gives to all of us the possibility to reflect together on the great issues that concern our society, and on how Freemasonry can act to give its contribution. We wish it could have an ever more widespread circulation, not only among our Brethren, but in the broad cultural outlook.