MICHAEL KRAUS
Past and Honorary Grand Master, Grand Lodge of Austria
Honorary Grand Master, National Grand Lodge of Romania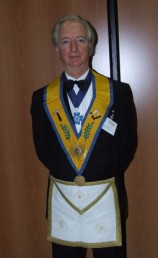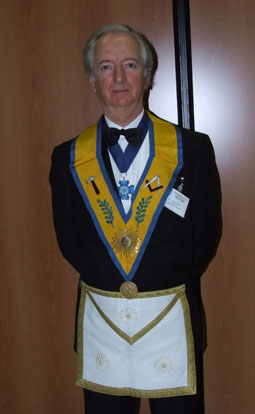 Brethren,
This is to inform you that I have formally withdrawn my candidacy for the office of the Executive Secretary last Wednesday May 14th, 2014.
Due to the fact that the election procedure is only described in very general and unspecific terms in the Constitution of the Conference, it gives way to very self-willed forms and intensity of campaigning for possible candidates. By the same token the Constitution is similarly open to specifics in qualification for the job.
It is my impression that in the present poll, campaigning of and information on the candidates was quite disproportionate. This is the reason for my withdrawal. Brethren, I say this without any grief or reproach to anyone. The way it happened is perfectly covered by the Constitution.
I consider it a very positive proof for the importance of the Conference that we originally had four candidates to choose among. But I would recommend that in view of new challenges and expectations in the Craft, procedures be discussed and voted upon that could provide more objective and equal chances to all possible and qualified candidates.
My best wishes go to the new Executive Secretary and the Conference.
(This message was delivered by MW Thomas Jackson on behalf of MW Michael Kraus, on the occasion
of the World Conference of Regular Grand Lodges – May 2014, Bucharest, Romania)